5th anniversary of NewLaw New Rules
Five years ago, on December 15, 2013 I published NewLaw New Rules – A conversation about the future of the legal services industry. The 210 page e-book grew out of my 7 October 2013 post, which provoked a maelstrom of comments and replies, described by Richard Susskind as "a rapid-fire Socratic exchange…in the best spirit of peer production".  
TheNewLaw New Rules narrative drew heavily on comments and replies from over 40 'innovators, law firm leaders, disruptors, gurus and rebels' from many corners of the globe.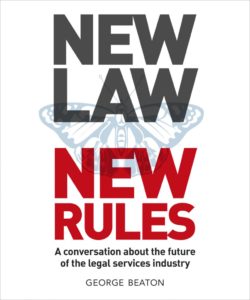 For those interested, the full story is told in Who coined NewLaw? published on August 8, 2018 in Dialogue on Remaking Law Firms. It is a record of the facts and context surrounding NewLaw New Rules from 2009 to 2016.
This post celebrates the 5th anniversary of NewLaw New Rules.
And what better way to celebrate the anniversary than to hear from the original Contributors who added their voices to the water that's passed under the bridge?
Others too are most welcome, but I have no intention of preparing a second edition of NewLaw New Rules! 
Complimentary copies of NewLaw New Rules
You can download a complimentary copy of NewLaw New Rules from Smashwords using the code VJ56X. Please consider distributing the link to those who may be interested, including to students if you are a teacher.
Thank you all…