Do you have the leadership to make your digital transformation happen?
In May I made mention of What's Your Digital Business Model? – a new book by Professor Peter Weill and Dr Stephanie Woerner of MIT. The work has immediate relevance to BigLaw business model law firms and corporate law departments.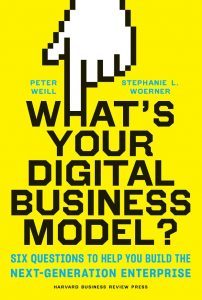 Today's post highlights a video by Stephanie Woerner, the sixth in a series based on What's Your Digital Business Model? Listen as Stephanie describes the leadership required to enable digital business transformation.
As a bonus, this is the link to MIT's Digital Business Models research material. And from Wharton's K@W this is also a terrific resource.