The firm of the future is in fact the firm of now
The evidence has been collected. 
The submissions have been heard. 
Judgment has been handed down – the incumbent law firm business model is broken.
The great lawyer bubble
One of the first people to starkly address the fundamental problems at the heart of the legal profession was Stephen Harper and his book 'The Lawyer Bubble'.
The book details why the legal profession, similar to most other professions, will struggle in the short term to reinvent core aspects of their business model, particularly in relation to time billing.
While a myriad of reasons are provided, perhaps the most compelling is the fact that universities across the western world have become factories for producing professional service firm graduates, who specialise in the areas rewarded by time billing such as:
long hours;

rote learning;

technology averse; and

ingrained arrogance, particularly in relation to solutions that undermine the traditional personalised bespoke service offering (such as alternative business models, offshoring, outsourcing and automation).
Catalysts for change
Harper argues that any change to the 'BigLaw' business model from within the profession will require the university system to start rewarding students who are able to demonstrate more innovative attributes than those outlined above.
Just as importantly, the owners of the incumbent firms must themselves create a demand for this style of graduate.
Another leading thinker, Clayton Christensen (in The Innovator's Dilemma), predicts that the prospect of the incumbent firms having the vision to truly cannibalise their existing business model is at best remote.
Maister still matters
While much of Harper's work was ground-breaking at the time, the framework for many of the answers to what law firms should be doing right now to re-engineer their businesses was provided a generation ago by another US consultant, David Maister.
Maister categorised the delivery of all professional services, including the law, into four broad categories, each of which has the prospect of being highly profitable.
The price is right
The price sensitivity goes from least to most through the following four components:
unique services (or as Maister describes them 'brain surgery');

experiential services (or as Maister describes them 'physiotherapy');

brand name services (or as Maister describes them 'nursing');

commodity services (or as Maister describes them 'chemist').
Arguably, due to the internet, there are two further categories further down the value chain: wholesale; and online, with product produced only on demand.
Ultimately, the internet has increased the rate at which all technology disruption has historically taken place.
What the winners do
Winning firms understand that success ultimately depends on being:
differentiated or unique;

of demonstrable value; and

delivered in a way that is difficult to replicate.
Sustaining innovation is ultimately just as important as any disruptive one; the challenge is that both types require different visions, metrics and practices.
The disruptive business model requires funding, resource allocation and working environments that are significantly different from those of the traditional firm.
History doesn't repeat; although it does rhyme
History shows the vast majority of traditional firms are unable to allocate resources away from the primary revenue source, because of their focus on short-term profitability and the need to avoid any perception that there is a 'cannibalising' of the core business model.
The key to a sustainable and successful business model is being self-aware enough to know that unless they cannibalise their existing lines of revenue, competitors certainly will. Further, those competitors will have complete disregard for the ongoing profitability of the incumbent firms.
Primarily due to the embedded restraints of being a start-up, innovative firms find ways to:
monetise ideas quickly;

minimise upfront cash expenses;

understand that a product in

market

i

s always better than a delay to launch in order to ensure the quality is better – in other words, if you are not embarrassed by version 1 of the solution, you have launched too late;

recycle and reuse what they have immediate access to; and

understand that everything can look like a failure during the 'middle part'.
What will the changes look like?
To give some insight to what we believe a 'firm of the future now' looks like, 10 examples from our business are listed below – five that we have abandoned and five that we have embraced.
Five things abandoned
Timesheets – with timesheets, all we ever focused on was what was chargeable – without timesheets, we now focus on what is valuable. 

No leave policies – leave policies are a hangover from the industrial age – it is time to move on.

No individual budgets – while we certainly have team goals, these are never broken down into individual monetary targets. Our targets are aligned around our performance in the eyes of customers. If we get those right, everything else flows (including money).

No performance reviews – again, a very poor hangover from the industrial age.

No diversity goals – seeking to mandate minimum percentages of certain genders, cultures, religious beliefs or sexuality disguise much bigger problems with the underlying business model.
Five features embraced
Guaranteed fixed pricing – the definition of a competent service provider is someone who can devise a scope of work and provide an upfront fixed price that they are willing to refund in full if the customer is not satisfied with the performance.

ROWE – if you do not know what this is, Google it or see – https://en.wikipedia.org/wiki/ROWE and join the movement.

Solution choreographed teams – we work with whomever and on whatever terms are best to achieve the client's objectives.

AAR – again, if you do not know what it is, Google it or see – https://en.wikipedia.org/wiki/After-action_review and embed it into your business today.

Diversity of thought – when two people in business are constantly of the same opinion, one or more is irrelevant. Raise diversity in every sense of the word and arbitrary politically correct percentages become irrelevant.
As mentioned in previous posts (Ed: on the View Legal blog.), we began the journey to address many of the challenges of redefining the professional services firm business model over 10 years ago.
For many, the journey has started more recently and we believe it important to share our learnings.
Author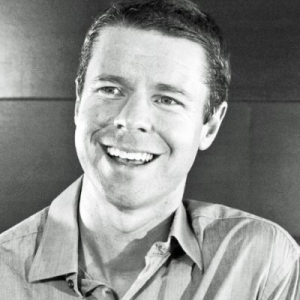 Matthew is the founder of View Legal, a NewLaw specialist firm, focusing on tax, structuring, asset protection, business succession and estate planning.
Matthew was the first review to Remaking Law Firms: Why & How, three days after publication in March 2016.   
This post by Matthew Burgess was first published on the ALPMA blog on 28 June 2016 and July 5, 2016 on the View Legal blog. Thank you to ALPMA and Matthwe for permission to republish.
More on this topic
Read the views of Scott Colvin, an Australian JD student: Today's young lawyers are opting out of the Hunger Games.