Legal Gets a Mulligan
OK, I have to admit when I first read Heather's post Legal Gets a Mulligan I had to ask Google "What's a Mulligan?".  
I found this helpful explanation in Wikipedia, "A mulligan is a second chance to perform an action, usually after the first chance went wrong through bad luck or a blunder. Its best-known meaning is in golf, whereby a player is informally allowed to replay a stroke, even though this is against the formal rules of golf."
Read on and decide for yourself about the power of Heather's Mulligan metaphor.
Travel time between Atlanta and Augusta is only a couple of hours, but during the second week of April 2019 when the Legal Marketing Association's international conference and the Masters Golf Tournament were both in full swing, these two cities in Georgia may as well have been on opposite sides of the globe.
Golf can be divisive and at LMA in Atlanta, was not spoken of in reverential tones. Then again, the topic of golf only fully roared to the fore at the tail end of a general counsel panel on alternative legal service providers (ALPSs) and artificial intelligence when participants doglegged into a spirited discussion about service: what they want, who they want, and why.
An overarching theme of the conference was that smart law firms must act quickly to adopt ALSPs into their businesses and client dealings. While ALSPs aren't new, in-house lawyers I spoke with in Atlanta want an ALSP as part of their legal service team, and expect full cooperation and collaboration between themselves and every legal entity that serves them.
NO ALTERNATIVES
What was considered alternative 10 to 20 years ago is now mainstream and from the client perspective, traditional law firms are as much an alternative as non-traditional legal service providers. Primarily, this is because non-traditional entities are not structured in the traditional law firm manner, so are able to pivot and react to client needs with ease, agility and speed. A non-traditional structure also means ALSPs tend to cost less.
This was the core message imparted by Mark Ross, executive vice president, contracts, compliance and commercial at Integreon, Inc., Stuart Wood, chief executive officer of Caravel Law, and me to law firm marketing and business development professionals who clearly understand that competing as well as blending with non-traditional legal service providers is the new business-as-usual.
We weren't alone in driving this message home. Even in-house lawyers speaking on topics unrelated to legal service providers made their views known that with ALSPs, less is more and more is what they demand from all legal service entities engaged to work with them as members of a team.
THE POSITIONING NUT
Neither traditional law firms nor ALSPs are going away. Traditional and non-traditional legal service providers each have unique offerings and there is room for both.
Understanding exactly what a legal service's one-of-a-kind offering and market position is constitutes the nut of their business. And growing business from that nut and remaining unwaveringly true to it is key to being known as the go-to, which is the basis of a strong brand.
Creating or culling services to a nut can be a challenge. This is why one of the most difficult market positioning hurdles to overcome is dropping notions of being everything to everyone and that every dollar is a good one.
Even though market positioning and streamlining are easier said than done, with ruthless soul searching and commensurate actions, it's doable. And better to focus on strengths and reposition in the legal market now instead of reacting to repercussions of disgruntled clients who either force change with pressure or take their business elsewhere.
WHERE THE BUCK STOPS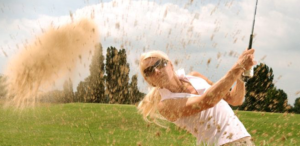 The GC panel stated that the right combination of expertise, service and money matters. Comprised of Mark Smolik, chief legal and compliance officer of DHL Supply Chain Americas, Alexia Maas, senior vice president, general counsel of Volvo Financial Services and William Barnette, associate general counsel of The Home Depot, Inc., the panel teed off on the topic of ALSPs and economics.
As Maas observed, "Doing more with less isn't going away." She mentioned running out of money and headcount, and wanting to collaborate with law firms and ALPSs. Barnette followed suit saying that budget certainty and reduced costs are important, and that while his team does a good deal of work in-house, they also use offshore ALPSs and law firms.
Smolik talked numbers. He noted that the average cost of a senior member of his in-house team is $174 an hour and therefore: "I can't afford to pay you $800 an hour." He also made the point that CLOs or GCs aren't alone in making decisions about outside legal resources, and that they require smart cost estimates because CFOs and CEOs are pushing for lower expenditures.
Smolik added that the decision lynchpin is the CFO because they control the money and have the ear of the CEO. Also, due to the nature of their work, CFOs have traditionally had a direct line into any of the Big Four accounting firms, so, by default, these professional service providers have an advantage over law firms.
It's clear that the legal service provider field is being levelled at an accelerating pace and all of its players, whether they are law firms, ALSPs and/or Big Four are expected to both compete and collaborate.
The GCs offered a service-oriented strategy to all legal service providers—one we've been hearing since time immemorial: constantly learn more about a client, their industry and what keeps them happy. This is the most critical, all-important factor since as Smolik stated, "No lunches, hockey tickets or basketball games will make a difference."
And, he was adamant: "Please, please, please – no golf."
Author
Heather Suttie is a legal marketing and business development consultant. She works with a range of firms from Global to Solo and BigLaw to NewLaw. 
Reach Heather at +1.416.964.9607 or www.heathersuttie.ca.
 Legal Gets a Mulligan was published by Heather Suttie on her blog on April 29 (no, I don't think the banner picture – above – is Heather completing her follow-through in a bunker)  and will also appear in Canadian Lawyer in May 2019.