Making News of the Week: EY to acquire Riverview Law
Today EY announced an agreement to acquire UK-based Riverview Law.
This move gives EY an early-mover advantage in legal managed services and strengthens EY's disruptive play in legal services.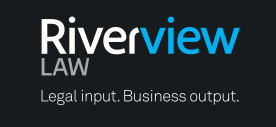 Founder Karl Chapman, CEO of Riverview Law, is a long-standing friend and supporter, so it gives me particular pleasure to say "With your track record, this comes as only a small surprise; congratulations Karl!".
Here's an extract from today's media release, quoting Karl:
"The legal profession is going through a period of significant global upheaval. Changes in regulation, technology and most importantly customer expectation create an opportunity for a more flexible and customer-centric approach to the provision of legal services. Becoming part of EY is a real strategic fit for our team and is in line with our commitment to deliver world-class service and counsel to Riverview Law clients who are at the core of everything we do. As part of EY, we will have even greater resources to help them drive business outputs from their legal inputs. Put simply, we are excited by the next stage in our journey. We believe that the combination of the Riverview Law operating model, operating platform and people, alongside the EY brand, EY clients, existing legal services offering and global scale is a winning formula for the legal market."
The acquisition, which is conditional on the satisfaction of closing conditions, is expected to complete on 31 August 2018. Riverview Law will be known as EY Riverview Law.