As Thomas Allen details in Legal Business, the investment amount is undisclosed, but the investment makes Permira Axiom Law's majority owner. Permira's secondary investment in LegalZoom last year totalled USD $500 Million. As Permira has detailed, the Axiom Law management team, led by CEO Elena Donio, will continue to lead the company in their current roles.  Axiom detailed how Permira plans to boost the investment in their technology platform, which matches companies with legal talent, continue the expansion of Axiom's sales force, and support Axiom's continued global expansion via Permira's global network.
Founded in 2000, Axiom Law provides freelance lawyers on short term engagements to the general counsel's offices of multinational corporations.  In fiscal year 2017/18, the firm generated USD $360 million and had 2,000 staffers in offices in Europe, North America and Asia.  In the past few years, several competitor firms have been established and grown in the Asia-Pacific region, including stand-alone NewLaw businesses, and NewLaw subsidiaries of traditional partnership law firms.
Writing in Forbes this week, legal industry analyst Mark Cohen detailed the rise in private equity investment in transformative legal services companies. Cohen explains the growth in private equity investment in legal services is because the industry is "ripe for scaled transformation". Since 2014, Asia Law Portal has chronicled the development of NewLaw and alternative legal services companies in Asia, including a number of expositions of Axiom Law's strategies for the region.
To gauge reaction to this investment and its' implications for the Asia-Pacific legal market, Asia Law Portal sought comment both from Axiom Law's CEO as well as regional industry observers and leaders with an interest in the NewLaw business model.  Here's what they had to say.
Elena Donio, CEO, AxiomLaw, Seattle: "While on our path to drive our next stage of growth and take advantage of the market opportunity available to us, we considered several different options. One option was preparing for an IPO to drive growth and raise capital. During this process, we were able to explore an alternative path to those same objectives, via private investment. Our conversations with Permira revealed what we believe is a superior option for meeting our short- and long-term goals for growth (throughout Asia and globally) and to transform the legal talent market, with many of the same advantages as an IPO, and some unique ones as well. We believe that the shared passion for success and combined expertise we have found with Permira will set us on the best path to meet our short and long-term goal."
George Beaton, Executive Chairman, beaton, Melbourne:"News that NewLaw pioneer Axiom is taking private equity rather than floating comes as little surprise for two reasons. First, top and bottom-line growth have been considerably slower than predicted as recently as five years ago. More time is needed to become mainstream, hence the preference for the patience of private equity. Corporate clients in most countries have been unexpectedly tardy in adopting NewLaw services Rather they have pushed the devils they know – incumbent BigLaw firms – to innovate, gone directly to LSOs and started to engage in their own innovation. Second, two other major NewLaw players have gone the private equity route this year, Lawyers-on-Demand (LOD) with Bowmark Capital and Elevate Services with Kayne Partners.  For Axiom, it's probably a case of being a fast follower than a first mover, especially when you're feeling bruised."
Sacha Kirk, CMO & Co-Founder, Lawcadia, Brisbane: "2019 has seen a number of large private and growth equity investments in the NewLaw and legal tech space this year (Clio and Onit being two of the biggest investments), so it is not surprising to hear  that Axiom was able to go down this route as opposed to IPO. With this under their belt, they will be focused on growth and the Asia Pacific region will no doubt be a key part of their strategy. Private equity investors in the US and UK markets are actively seeking attractive opportunities to invest in NewLaw and legal technology and I expect that large investments and acquisitions will continue through 2020."
John Chisholm, Innovim Group, Melbourne: "Such a deal appears to amplify the faith investors have in the continued emergence of genuine quality alternatives to the traditional Biglaw service offerings. I still think we are seeing only the tip of the iceberg".
Rob Green, CEO, GRM Group, Hong Kong: "A very interesting move for Axiom, I guess they are selecting the option that allows them the most board-level management control, in order to fulfil their strategies and reach their objectives. Maybe they feel that this isn't the climate for a recruitment IPO just yet? Maybe they have other services to launch that will put them in a stronger position and maybe with Permira's assistance, they can get there. I will be very interested to see their next steps once Permira is fully integrated into the management structure.
For the wider staffing and legal industries, there is a huge appetite, globally, in investment in legaltech, IPtech, and regtech – obviously Axiom cross[es] the bridge between law and recruitment, so it's great to see that there is such interest from private equity, as it means there will be a focus on the rest of us that also cross[es] this divide with innovative products, services, and emerging market penetration.
It will be interesting to see whether they team LegalZoom and Axiom together and have one another offering each other's services, or whether they go the whole way and merge the two – there are very interesting times ahead for the legal process outsourcing and legal staffing markets. The one thing that is certain is that the legal market, globally, is facing an unprecedented shift to faster and more cost-effective solutions, and [these organizations are] well-placed to handle the demand."
Eddie Law, Managing Director, eLawyer, Kuala Lumpur: I've seen increasing demand for the flexible legal talent-hiring model in the market — especially in the Asian region. NewLaw services are new, however, and many incidental issues which arise around it are still untested, especially in Asia. Hence, delaying an IPO and opting for private funding could be a better option at this point."
A potential new financing round is foreseen in 18 months
In conducting research for this article an independent industry analyst observed that Axiom would likely benefit more from having each business unit raise funding independently, albeit with unified management, infrastructure and traction in the market. Debt and revenue were seen to be insufficient to finance growth, necessitating the investment.  Permira is seen to have a clear path to exit at the point of a merger, acquisition or IPO and have time to raise Axiom's valuation beforehand.  An 18-month window is seen as likely before a new round of funding or change in direction occurs, including the possibility of a management change.
Is Asia different for Axiom?
Overall, the analysis for Axiom's Asia prospects considering the Permira investment is likely little different than that for Europe or North America. But it's worth noting that the NewLaw business model in Asia is confined essentially to four jurisdictions:  Hong Kong, Singapore, Australia and New Zealand.  NewLaw leaders have often mentioned the desire to expand into new markets in the region (Japan, Indonesia, India, et al). To achieve the kind of growth Permira's investment in Axiom appears to envision, these markets may at some point become essential.  But regulatory challenges have made that sort of market access highly challenging.  One of the factors that may hasten the need for Axiom to expand regionally is the possibility that the current market for NewLaw services in Asia is now saturated. Achieving more regional market access might, for example, require a sophisticated regulatory affairs or M&A strategy.  But in Axiom's case, as a stand-alone NewLaw platform, it may be at a disadvantage vis-à-vis its' competitors which are subsidiaries of partnership-model firms. Are these NewLaw subsidiaries of traditional partnership-model law firms more able to access markets where their parent firms now operate?  The simple answer would seem to be yes. These considerations aside, the fact remains that the region's traditional legal industry in existing markets and those not yet served by NewLaw are no less ripe for disruption than the legal industry anywhere else in the world.  But to date, none of the current NewLaw providers has entered new markets in the region. Might this change for Axiom with Permira's help?
Contributor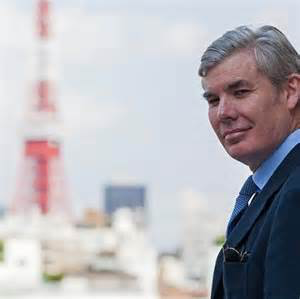 John Grimley is the founder and publisher of Asia Law Portal. John provides custom communications services to professional services firms operating in international markets, including writing and editing, research, social media, business development and media relations strategy and management. John IMO is advocate-in-chief for BigLaw Firms to embrace professional sales forces.
John is also the author of A Comprehensive Guide to the Asia-Pacific Legal Markets, a hallmark publication that defines John as a leading authority on all things related to services in the Asia-Pacific