Remaking News of the Week: Millennials vs. the billable hour
In their excellent Building NewLaw podcast series, my CounterTax friends in Toronto recently released Partnering with Millennials to build better law firms.
This interview is with Aly Haji who is researching what it means to be a millennial at a law firm, why they're leaving en masse, why they find their jobs soul-crushing, and why all of this is a real problem for law firms. 
The co-founders of Building NewLaw – Peter Aprile and Natalie Worsfold – talk with Aly about the stories his research is uncovering and get him to explain the unnerving results so that law firm leaders can figure out concrete next steps to stall the exodus – and eventual diminution of the size and quality of the talent pool.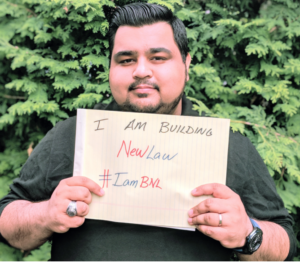 Aly's empirical approach is very welcome to redress the balance between facts, anecdotes, and myth.
He is a recent LLB-BCL-MBA graduate from McGill University and BSc.Phm (First Class Honors) from the University of Toronto.
His previous works include The Illusion of Innovation at Law Firms (2017) and An Exodus Explained: Millennials at Law Firms.