Remaking News of the Week: She breaks the law
When I came across the She breaks the law headline and this graphic on LinkedIn, I could resist posting on Dialogue. Congratulations on brilliant communications Dominque Meert of Brussels.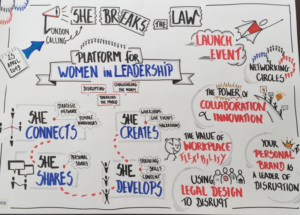 The name of her consultancy has cut-through memorability too: "2KnowHow2 helps legal services providers optimise the use of their knowledge to deliver smarter services and products to internal and external clients.
I love to challenge traditional legal services delivery and to drive innovation mainly through knowledge management (KM), process improvement and legal design."