Will traditional law schools be disrupted?
In the rapidly changing world of legal services these questions must be asked: Will traditional law schools also be disrupted? What will happen to them if they are not? Disrupting Law School, a recent white paper from the Clayton Christensen Institute, suggests many law schools are under major threat because of the changing employment market for lawyers. A concerned question is 'Which law schools are paying attention?'.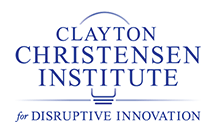 In their paper Michael B. Horn and Michele Pistone write "the forces of disruptive innovation have arrived firmly in the world of legal services… Many law schools are under severe threat (that) is likely to accelerate when, not if, a disruptive innovator emerges in legal education".
In classic Christensen style, their paper asks whether any current law schools is likely to drive this disruption themselves? Or will substitutes emerge that disrupt law schools?
There are three, non-mutually exclusive, ways for incumbents to counter–or more positively take advantage of–disruption:
In an autonomous entity drawing on the incumbent's superior resources, but keeping enough distance so the parent does not stifle the new enterprise, i.e. a 'skunkworks'.
Via online learning as a sustaining innovation to improve the learning experience and contain costs.
By deep specialisations that enable law students to focus on areas of law and adjacent disciplines, unencumbered by any expectations of practising law.
Many law schools are engaged in one or more of these approaches, but from what's written few, if any are pursuing these directions driven by the spectre of disruption. Their motives lie in differentiating themselves in a hyper-competitive market, whether it's Australia, the US, or any other common law country. The probability of disruption only adds urgency and importance to the mix. And should be focusing the minds of law school leaders on new business models, not better mouse traps.
The authors note, like law firms, truly elite law schools are less likely to be disrupted. That said, Christensen himself has posited the dangers of disruption to the venerable Harvard Business School.
Law schools outside the top tier in the world, not in their own country, that will have to innovate–or as we prefer to style it more specifically–remake their business models to prosper.
Horn and Pistone conclude "The time is ripe for legal educators to understand the underlying forces that are impacting law schools and the larger market for legal services and to reimagine these forces not as threats, but as opportunities to renew the promise and energy of the legal sector with a vigor not seen in years. If existing schools and legal educators do not heed the lessons from disruptive innovations and seize this opportunity, then others will."
The subject of this post asks 'Like law firms, will traditional law schools be disrupted?', to which my answers are:
In a globalising, digitising world most–almost certainly the great majority of–law schools will be disrupted. Some will disappear, others will merge seeking safety in elusive scale, and the rest will slowly decline in stature, patronage, funding and scholarship.
Elite law schools will remain elite in every intellectual sense. They will develop ever more powerful brands in a globalising, digitising world. They will foster world-wide communities of scholars and students. And wise re-investment of their financial strength will ensure their enduring relevance.
New educational and vocational training forms will emerge.
This law school scenario parallels that which we have researched for law firms and published in two recent books:
NewLaw New Rules, 2013 based on blog thread and self-published.
Remaking Law Firms: Why & How, 2016 published by the American Bar Association.
George Beaton