Challenger firms are changing the game for senior lawyers
Today with Challenger firms are changing the game for senior lawyers, Warren Kalinko, CEO of Keypoint Law in Australia, joins the Dialogue as a contributor. As a 'doer' Warren is particularly welcome; in my opinion Dialogue has too few CEOs / managing partners of firms, whether of the BigLaw or NewLaw business model variety contributing to our discourse.
While many will consider sole practice as a credible alternative, the rise of the challenger firm has created a new path for senior lawyers in pursuit of greater flexibility, more decision-making power and a higher share of fees.
In recent years, the legal industry has endured unprecedented change as merger activity has transformed the law firm landscape, bringing an end to many long-standing firms.
Despite the rapid transformation taking place in the market, partnership has typically remained the end goal for many senior lawyers. However, in 2019 a different narrative is unfolding.
A significant increase in alternative options available to senior lawyers is challenging the status quo and creating new ways of working that were previously unimagined, generating new opportunities.
Up until now, lawyers in traditional firms have for the most part been watching these developments unfold with interest from the sidelines, but as challenger firms continue to grow and cement their credibility, a fundamental shift is being observed as lawyers from some of Australia's leading law firms move towards these options, signalling the tremendous potential which challenger firms hold for the legal market.
The promise of partnership
From the early days of law school, partnership is viewed as the Holy Grail for lawyers in private practice. It represents a pivotal point of accomplishment and success. Without doubting the key milestone which partnership represents, partners often report that the practicalities of partnership can be quite different from the promise. Some find that partnership does not bring the decision-making power they thought it would.
In the context of the recent law firm mergers, it is not uncommon to hear partners say that those deals were presented to them as a fait accompli, that partners were barely consulted. Salaried or fixed draw partners often report frustration that the financial rewards of partnership are not commensurate with the value they create. Some find that the duties of partnership distract them from what attracted them to the profession in the first place – the practise of law.
Others refer to the bureaucracy and politics of partnership as driving discontent; or to the difficulties in attaining genuine work/life balance. Many partners are also put off by potential liabilities for which they may be jointly and severally liable as partners.
Where the reality of partnership no longer meets the promise, senior lawyers often turn their mind to alternative ways to continue their practice that diverge from the traditional partnership path.
Doing it alone in sole practice
In the pursuit of an alternative, many partners consider sole practice. In that environment, they have ultimate self-determination, are in complete control of all the business decisions affecting their practices and are poised to reap the benefits of their success.
This mode of practice has been driven strongly in recent years by the advent of innovative technologies which enable smaller firms to look and feel as impressive as bigger firms.
However, for many partners, a firm has key advantages over sole practice, namely:
the ability to offer clients a full-service offering;

improved chances of winning new business, leveraging the firm brand and that of other senior lawyers in the firm;

receiving referred work from within the firm;

gaining financial recognition for referring work to others in the firm;

the collegiality, teamwork and esprit de corps of a firm, which can often overcome the isolation of sole practice; and

the back-office services and support of firms, which free lawyers to spend their time on client work, winning new work, professional development or simply positive work/life balance.
While both firm practice and sole practice undoubtedly have their respective strengths and weaknesses, the market has evolved over recent years to offer other choices for the platform on which senior lawyers conduct their practice.
The paradigm of having to choose between a partnership and sole practice has shifted.
The rise of challenger law firms
In the last few years, several new players have entered the scene, taking many different forms. These new firms include contracting models such as Lawyers on Demand, Lexoo, Plexus and Lexvoco; and other innovative entrants such as Hive Legal and Keypoint Law.
Keypoint is a full-service law firm designed for senior lawyers who want the benefits of a firm (as described in the bullet points above) but also want greater flexibility, more decision-making control, freedom from budgets, and less micromanagement – and where senior lawyers earn 70 per cent of their collected billings.
Despite the many different forms these new models take, greater choice for senior lawyers is a key theme.
These local developments mirror the UK experience, where challenger firms are now well-accepted as a mainstream career path for senior lawyers, particularly for those with a strong client following or an entrepreneurial streak.
Keypoint's UK sister firm, Keystone Law, serves as a useful case in point. The firm is now a Top-100 UK law firm, with almost 300 senior lawyers across Europe and is listed on the London Stock Exchange.
The success of the challenger firms in the Australian market is demonstrated by their strong growth here too; for example, in the Australian Financial Review's recent 'Law Partnership Survey', Keypoint was listed as one of the fastest growing firms in Australia in 2018 by partner-level appointments.
These shifts in the legal market could not occur without strong client support, and in our experience, clients are embracing them. For most mid-market clients and many larger ones, the lawyer who does the work is more important than the brand of the firm they work in.
They are attracted to new models where, instead of the traditional leveraged service, they receive personal service from senior lawyers, competitive rates and flexible service offerings. The appetite for change is palpable and new-model law firms are well placed to capitalise.
A new way forward for senior lawyers
As to which model will suit any individual senior lawyer – this will no doubt depend upon their practice, aspirations and values; but the challenger firms are creating new opportunities and introducing new competition – and the increased choice is good news for lawyers.
Author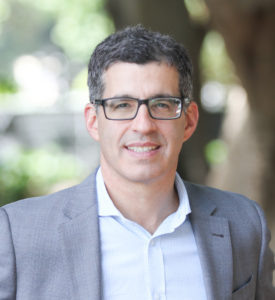 Warren Kalinko is a lawyer and business developer with experience across the corporate, government and community sectors.
He is CEO of Keypoint Law, an innovative Australian law firm that has grown since 2014 to become a full-service commercial law firm on the east coast.
The power of choice: How challenger firms are changing the game for senior lawyers was first published by Warren in Lawyers Weekly on February 1, 2019