Classic: Growth is not a solution to your firm's problems
Today's post from Ed Reeser introduces the first in Dialogue's occasionakl 'Classics'. A 'classic' is a timeless message about BigLaw business model firms and their clients.
The idea for the message that growth is not a solution to the problems a law firm faces stems from Growth won't solve your firm's problems, a powerful article in The Am Law Daily in 2015. Ed's interpretation of the message has strengthened with time, hence the designation 'classic'.
Ed draws our attention to the article by MP McQueen which taps into the perspectives of professors Bill Henderson, Maurer School of Law, Indiana University, Felix Oberholzer-Gee, Harvard Business School, and our friend and recognized banking expert on the legal industry, Citibank's Gretta Rusanow.
In an earlier commentary Ed wrote "Growth is being pursued by a great majority of firms, endorsed as a laudable objective by many. But the approach is not delivering higher profits. Indeed in many firms pursuing growth, operating margins and profits have been steadily declining beyond the initial investment period, when recovery of margins and increased returns were forecast. (This may be contrasted in some of these firms with reported increases in profits per partner, which they achieve by reducing partner rolls. This is not a strategy either.)"
And he concluded "There is not a positive correlation in growth of headcount size with growth in profits per attorney, nor with improved quality of work. Bigger has not been better for clients or law firms, it has just been bigger."
Market share doesn't matter
For BigLaw business model firms, market share doesn't matter. As Felix Oberholzer-Gee puts it "What matters is, are you profitable?"
More and more firms seem to think that chasing top line growth through mergers and lateral hires will lead to greater efficiencies of scale. In the USA a record number of mergers was reported by Altman Weil. The same trend is apparent in the UK and Australia. Yet, at least in the case of US laterals Citi Bank reports the percentage of laterals that law firm leaders rated as above a break-even investment is falling, and was only 54 percent in 2014.
In the Am Law Daily article Felix Oberholzer-Gee, like Ashish Nanda before him at HBS who focused on scale effects, shows that there is near zero correlation between profit margin and revenue.
Where's the smart money going?
The smart money, or at least a chunk of it, is on the breakaway phenomenon. That is top quality, entrepreneurial partners with strong client followings leaving their firm and setting up. As Ed puts it, "These spin outs of high quality practice boutiques show that some lawyers are catching on to (the opportunity). Most of them seem to do very well as they present an instantly recognizable value proposition….same lawyers, same quality service, lower cost to client, higher margin to lawyers because of significantly reduced operating costs, but more importantly, no allocation the upper tier of profits they generate. This is critical to appreciate as an element to the fragility of firms that so many recognize exists but don't seem to understand how it comes about."
While this trend is not new, it seems to be accelerating. In turn, this makes lateraling even more risky. If only one in two laterals are paying propositions and top rainmakers are leaving, a firm is at risk of being hollowed out.
Pricing capability
In The Am Law Daily article Henderson and Oberholzer-Gee agree more law firms need to adopt profitability analysis and reduce their focus on revenue, size, scale and market share. Bill Henderson adds words to the effect that hiring pricing specialists is only half the story. "In reality, you need project managers and process engineers to do it right (then) you can do the work cheaper and better at the same price".
The problem is most firms still rely on David Maister's classic profit levers to improve margin and profitability. As I have shown in 'BigLaw profitability needs a new approach', Maister's levers are now maxed out.
Remake your firm's business model
Firms need to start overhauling and remaking their business models, not just 'nipping and tucking'. There is not much fat left to remove.
As Ed concludes "Growth from success…..not seeking success from growth" is what counts.
Author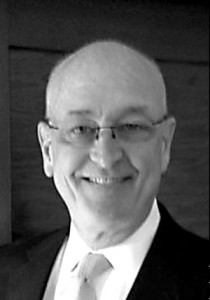 Edwin B. Reeser is a business lawyer in Pasadena specializing in structuring, negotiating and documenting complex real estate and business transactions for in­ternational and domestic corpo­rations and individuals. He has served on the executive commit­tees and as an office managing partner of firms ranging from 25 to over 800 lawyers in size. You can connect with Ed on LinkedIn and email him at Edwin.reeser@att.net.