Jordan Furlong on Collaboration (Part 2)
Regular Dialogue contributor, Jordan Furlong, penned two outstanding posts on collaboration in March 2019. I am pleased to give both more airtime given the shibboleths and taboos Jordan is outing. Jordan's posts are published on Dialogue today as Jordan Furlong on Collaboration (Parts 1 and 2); Part was published on Dialogue on May 23, 2019.
But maybe most importantly, each side has to recognize that the collaboration, the partnership, is going to change you. If you try to hold back, to have an arm's-length, surface-level collaboration, I don't think it's going to fly. If a corporate law department and a law firm enter into a collaborative relationship, and 18 months later both the department and the firm are basically the same entities they were before, then I think the effort is failing. Real partnership has a real price.
Jae Um puts it very well in her analysis of Microsoft's Trusted Advisor Forum: "This recognition of what partnership costs is important, from both [the] buyer and seller of legal services. … I continue to see too many law departments and law firms slap the tax that comes with BFF-ship on far too many relationships that don't offer BFF-level benefits. And just as pretend-BFF-ship demands social and emotional costs, pretend-partnerships lead to unwarranted costs for everyone involved."
What do the costs of true partnership look like in the legal market? Well, I think that a law department that wants a truly collaborative relationship with an outside law firm has to really believe in that firm, to invest itself in it — not just as a source of expertise and knowledge, but as an organization with complementary values and admirable people. And by investing itself in that firm, the law department must be willing to adapt its own structure and capabilities (to the extent feasible for a corporate division) in response to what the firm offers and provides, to trust in the firm and rely on it, even to incorporate the firm's patterns and structures to a limited degree.
Even in an overcrowded marketplace, very few law firms (or legal services suppliers) are going to meet those thresholds for any individual client. But that's the kind of outcome the search for collaboration inevitably leads you towards, and it can be achieved — Microsoft and Perkins Coie are an excellent example.
For law firms, though, the cost could be even higher. Crafting a true partnership with a corporate client means the firm needs to know the client inside and out — to understand its purpose, goals, priorities, strategies, markets, products, customers, rivals, competitive advantages, regulatory environment, compliance pressures, and on and on. It needs to assemble and analyze deep reservoirs of data about the client and its world, and to build and maintain strong relationships with its leaders, all in order to not just solve the client's problems, but also to anticipate and minimize its troubles and risks and help it to achieve its core business objectives.
This will require the law firm to expend a tremendous amount of effort, energy and bandwidth on the client — but all these resources are finite. What you devote to one client is what you cannot dedicate to another. The cost to law firms of a serious client collaboration would very likely include a reduced capacity to serve other clients, because not every client can be your BFF and you need to choose where to direct your singular devotion. When considering the intensity of what major clients are going to ask of their primary outside counsel in future, the degree of client-specific focus a law firm will have to undertake in response might ultimately render it best suited to serve only that client, or a few others very much like it.
Now it's true, as Ron Friedmann points out, that if a law firm narrows its focus to one or a very few clients, it might paradoxically end up reducing its value, because clients rely on their firms for intel and insight garnered from a wide range of other clients in the same or affiliated industries. I've certainly heard from clients that they value outside counsel precisely because these firms interact with so many market stakeholders that they get the industry "lay of the land" more comprehensively than the client can.
The challenge, though, is that as clients push firms to "know our business deeply" and "be our collaborative partners," the firms could wind up being dominated by these clients, making it harder to strike that balance of general market knowledge and specific client insight. I've heard law firms' managing partners talk about the need to scale back the ranks of their clients and focus most on the highest-value, top-performing ones — push the "80% of our work from 20% of our clients" ratios up towards 90 and 10. That has undeniable benefits for the firm. But it also has costs. And clients have to appreciate that they can't ask the same law firm to be both "our trusted collaborative partner" and "our eyes and ears out there in the industry."
Now, look: None of the foregoing commentary, in this or its companion post, is intended to disparage and reduce collaboration efforts between law department and law firms. I think these efforts are great, for the same reason I think friendships are better than acquaintances and marriage is better than hooking up. Better and deeper human relationships are always a worthwhile goal, and the same general logic applies to business entities that can develop strong bonds of mutual reliability and success. The commercial legal market would be a significantly better place if more companies followed Microsoft's lead to establish and maintain strong, demanding, grown-up relationships with a select number of outside legal providers.
But the market would also be a significantly different place if that came to pass. The notion of massive full-service law firms teeming with myriad disparate clients would start to give way as a new model firm emerges — one that specializes not in a practice area or even an industry sector, but in the strategic enablement and advancement of a single client's (or a handful of clients') goals.
In that scenario, the supply side of the market might coalesce into one group of providers that delivers a wide range of services to an extremely small handful of clients, and another group that delivers a very narrow and specific type of legal service to a wide range of clients (and I can assure you that law companies and ALSPs are very interested in that kind of approach).
I guess what I'm saying, to bring this special two-part episode back to its beginnings, is that partnership and its benefits are worthy goals of collaboration, but remember: Partnership will change you. Both law departments and law firms need to be aware of what true collaboration between the buyers and sellers of legal services would look like, what it would require from both participants — and what it might do to the legal market as we've always known it. The full-service, multi-client law firm is a fixture in our collective imagination of this industry, and it has a lot of merit. But it is, I believe, inherently resistant to collaborative partnerships with clients. In a market dominated by that kind of supplier, client-firm collaboration will be the exception, not the rule.
But if we strive to make such partnerships the rule rather than the exception — or if we see the emergence and growth of new providers that are only too happy to devote themselves blissfully to deep collaboration with their clients — than we could start to reimagine the legal market in some very interesting, and potentially transformative, ways.
Author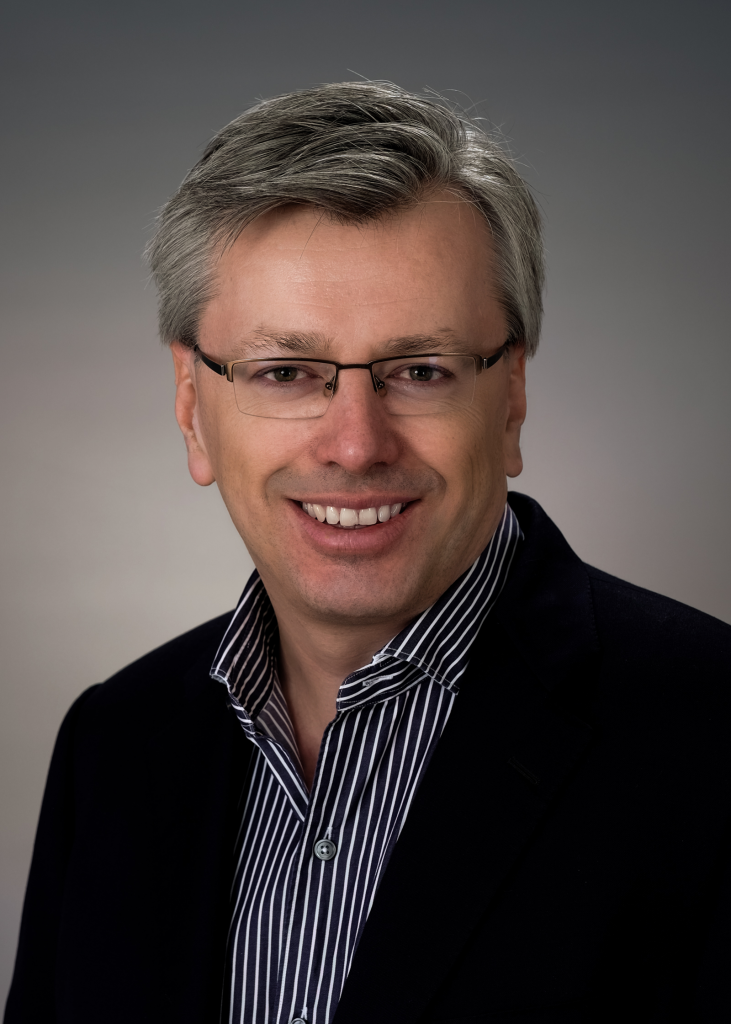 Jordan Furlong is a legal market analyst and consultant who forecasts the future development of the legal services environment.
For more information or to order a copy of Jordan's recent book, Law Is A Buyer's Market, visit law21.ca/books.
Jordan Furlong on Collaboration (Part 2) was first published on The reality of collaboration on Jordan's Law21 blog.