The challenge also lies in the wish list of characteristics that the target rainmaker must possess. It's a glorious dream filled with rainbows and unicorns:
Portability. We seek an established partner whose many clients are so loyal, and whose current firm culture and resources are so immaterial to client satisfaction, that all clients will immediately transfer their matters to our firm. We expect these clients to quickly become enamoured

with our firm, however, and never leave.

Integration. We seek a lateral whose speciality perfectly matches our own practice offerings and resource mix. We expect that neither party will experience a learning curve, that there will be no material conflicts between existing clients and the laterals' clients, that our approach to case management will be in harmony, that our billing systems will seamlessly adapt to the new clients' billing guidelines, and our under-utilized lawyers can be immediately deployed on many new matters.
'Til Death Do Us Part. We seek a lateral with a proven track record of transferring a book of business from one firm to another, so laterals who have jumped around a bit are acceptable. However, upon arrival we expect lateral recruits to be so enamoured with our firm that they will finally settle down and never pursue greener grass elsewhere.
Culture. We seek a lateral whose working style perfectly meshes with our own. We're collegial and have a firm-first attitude, and we anticipate others to adopt our style. While we seek a lateral who is accomplished and ambitious, we don't anticipate any disruptions or conflict with our current management structure or succession planning. (Note: Just as we do with our existing partners, we will make exceptions and welcome lawyers whose working style is nothing like our own so long as their book of business is appropriately sizable.)
Cross-Selling. We seek a lateral who will introduce our partners to all incoming clients, in order that we begin doing work for these clients in every area in which we practice. We will rely completely on the lateral's assurances that he is a fan of cross-selling and has done so successfully in the past, though verifying any sort of track record is difficult. We expect the lateral to be relentlessly proactive in this regard, as our existing partners tend to ignore cross-selling unless prodded.
Profitability. We seek a lateral whose practice economics perfectly mesh with our own. Notwithstanding likely meaningful differences between the lateral's current firm and ours in size, geography, practice mix, client mix, staffing ratios, technology footprint, and resources, we anticipate the lateral's current billing rates to be aligned with our own. We expect the lateral's use of our resources will maintain, and eventually improve

 matter and client profitability. We will scrupulously measure the lateral's profitability, though we don't currently calculate let alone share our existing partners' profitability.

Compensation. We seek a lateral whose status and compensation will fit neatly into our existing partner tiers, even if our approach to rewarding origination, client management, and billing time may be slightly, or even vastly, different than the lateral's current compensation plan. (Note: As we do with our current partners, we will make exceptions and provide guarantees to those whose book of business is large enough to hurt should they depart, or even threaten to depart.)
Of course lateral recruiting is like any recruiting, and the above factors – and more – must be taken into consideration in order to find the right fit. But too often real obstacles are overlooked in the quest for revenue. Lateral recruiting is but one tactic to address an identified strategic need, not a broad strategy designed to grow top line revenue at any cost.
*A version of this article first appeared in the July 2015 edition of Strategies, published by the Legal Marketing Association and was also posted on Corcoran's Business of Law blog on November 2, 2016. 
Author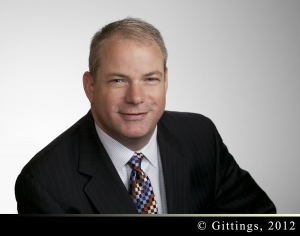 Timothy B. Corcoran was the 2014 President of the Legal Marketing Association and is an elected Fellow of the College of Law Practice Management.
He delivers keynote presentations, conducts workshops, and advises leaders of law firms, in-house legal departments and legal service providers on how to profit in a time of great change. For more information, contact him at +1.609.557.7311 or at tim@corcoranconsultinggroup.com.