Launch of ConRad, new US law company
Earlier this week I was delighted to learn that two members of Dialogue community have teamed to launch ConRad, a new US law company. Congratulations Peter Carayiannis (the Con) and Alex Hamilton (the Rad)!
Radiant Law in London and Cape Town and Conduit Law in Toronto have announced a joint venture that will deliver a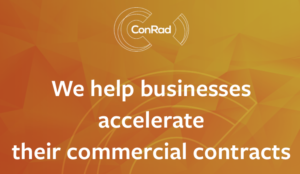 new model combining Conduit's team located in the North American time zones with Radiant's technology and service approach.
The client value proposition is the delivery of greater value through their commercial contracts under the supervision of the client's legal team.
One more sparkle has been added to the legal services kaleidoscopic landscape.
Best wishes
George