@PwC makes a game-changing move in legal services
This is how I tweeted it: "@PwC makes a game-changing move in legal services ow.ly/anzX30a7qOz Managing half GE's global tax requirements". The article cited in the link was published in The Lawyer on March 20, 2017 (paywall). It begins: "You can't fault PwC's chutzpah."
According to the report, PwC will be managing much of GE's global tax requirements – in an instant by absorbing a large proportion of GE's tax practitioners.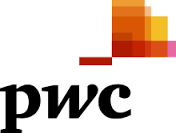 The article suggests it's mid-tier firms that should feel most threatened. Yes. And No. Yes, because the PwC juggernaut will undoubtedly take share from them as the value proposition extends from the in-house teams to outside counsel. No, because in the medium-term others like Elevate Services, Axiom Law and LOD, to name but three, will feel the heat from the might of PwC. And we can expect EY, KPMG and Deloitte to follow, each in their own way.
In fact, 'follow' is already a misnomer. Deloitte has led with it deal with Peter Carayiannis to create Deloitte Conduit Law, initially in Canada.
It's not chutzpah, as The Lawyer eye-catchingly suggests. It's deadly serious disruption of the BigLaw business model establishment. PwC and the other Big Four have their eyes on the complex tax work done by premium large law firms too. Remember, this type of disruption begins at the bottom of the food chain and moves up – relentlessly.
And, as significantly, PwC is disrupting its own business model. That's why the tweet called it out as '@PwC makes a game-changing move in legal services'.