Bruce starts with a litany of what's wrong with BigLaw leadership:
The autonomy-seeking nature of lawyers meaning poor followership;
Leaders enabling / allowing the detrimental aspects of autonomy to damage the firm's culture; and
Leaders in larger firms continuing to practise and playing a less than effective leadership role.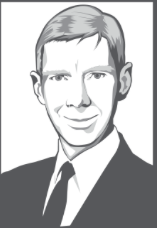 Bruce cites recent reports of Baker McKenzie's Paul Rawlinson taking leave because of 'exhaustion' and stories of managing partners openly saying 'I prefer practising law over management'.
Running a successful law firm is like winning on the sports field. It's require consistent, determined, talented team effort – and a captain. As Bruce writes "The essential constituency and role of the person at the top of an organization is, on purpose and by design, unlike that of anyone else".
George Beaton