Remaking partner engagement
'Remaking Partner Engagement' is the first post on Dialogue by Joel Barolsky, our friend and colleague of many years. Today Joel addresses the thorny questions of partnership, performance, and pie-splitting.

An enduring challenge in most law firms is how to deal with a disparity of partner energy and drive. This variation can have a significant impact on firm culture and cohesiveness and can make partner remuneration decisions particularly tricky.
The conventional solution to address this issue is to shine the light on the "under-performers" and hope that this will shame them into speeding up. This is often coupled with a stern conversation around accountability and the threat of sanctions. In my experience, the success rate of this approach is a bit hit and miss, and quite often it ends badly.
An alternative approach is to shine the light on everyone in the spirit of support and development. The idea here is to maximise partner engagement by frequently checking-in with the whole partner group on questions like:
What's going well?
What's causing you the most stress at the moment?
How's your team's strategy implementing going?
What support do you need?
What are your key priorities over the next period?
What things might get in the way of success?
The logic there is that through greater transparency and a more supportive leadership style there will be a positive impact across the board. This approach is aimed at growing the overall pie and reducing the dissonance between the fast and the slow.
The reason this approach is seldom attempted, or if it is, implemented badly, is that it requires the firm leaders to do some serious heavy lifting. It's practically impossible to do well in medium and large firms.
Until now…
There are a range of new applications, like Jobvibe (an Australian start-up), Wethrive and Culture Amp, that allows for easy frequent check-ins to assess how people are feeling at work, and to identify and resolve issues quickly. The trick is to tailor the questions for professional services and for the partner group, and to run it out of the managing partner's office, not HR.
Much of the discussion around remaking firms talks about using technology to improve client service, reduce cost or develop new offerings. Technology can also be used to improve partner engagement and shift the entire energy bell curve to the right.
Author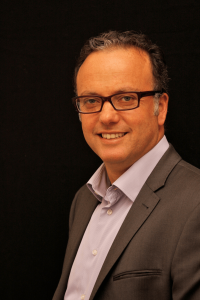 Joel Barolsky is Managing Director of Barolsky Advisors and Senior Fellow of The University of Melbourne. He has worked with over 100 of Australia and New Zealand's top professional service firms as a strategy advisor and facilitator. Joel is the lead author of the 2015 and 2016 Thomson Reuters Peer Monitor Melbourne Law School State of the Legal Market Report.  He was a Principal of Beaton Research + Consulting for many years. For further details go to http://www.barolskyadvisors.com
A longer version of Joel's post first appeared as Two-speed firms: the problem and solutions on Relationship Capital, 20 November 2016, and is re-purposed here with Joel's kind permission.