Partners cannot say they weren't warned
In Partners cannot say they weren't warned Barry Wilkinson reviews of Remaking Law Firms: Why and How?, a book which looks ahead at the changing shape of the legal services market, and predicts a future in which the business models of successful law firms will have changed significantly.
Remaking Law Firms should be standard reading for anyone who is, or intends to be a partner (or owner) in a law firm of any substance in the next 10 to 15 years, putting their own money at risk. It is mainly directed at large commercial firms (BigLaw) but it has implications for firms of all sizes.
Some will be motivated by it, many may be uncomfortable and some may dismiss it as pointless futurology – but all should take the time to understand its analysis – even if only as insurance!
The authors have involved a wide range of law firm leaders, clients, suppliers and competitors in the compilation of this book – before detailing clearly the main themes and impacts they see now, and emerging with greater force in the next 10 years or so.
For over 25 years the legal market has had a standard business model which has served its participants very well. David Maister described the objective as maximising profit per equity partner (PEP) using a simple equation based on 4 key factors, based essentially on the old concept of 'Finders Minders and Grinders':
Utilisation – how many hours per fee-earner

Rate– hour much you can charge per hour

Margin – how well you contain your costs

Leverage – how many (salaried) fee-earners

 each partner supervises and manages.
First question
So the first question is "Why would law firms want to change a successful model?". The answer is quite simply, 'They won't want to, but they may have to", and the first part of the book explains with great clarity why this is. The Maister model was developed and perfected in an age when there was a sellers' market. The market for legal services was expanding faster than economic growth, there was a shortage of skilled practitioners, and regulatory requirements ensured that competition has  been amongst law firms, but excluding external finance in most countries.
But markets are not one-sided they reflect a balance between sellers and buyers. Both parts of the equation have changed substantially.
Regulatory changes, accompanied by technology, finance and globalisation have changed the Supply Side. Competition comes not only from other Law firms but from a range of other entities (NewLaw) which have the capacity finance and ambition to grow exponentially, providing services in new and different ways. And, just as importantly, larger clients have the will and ability to do in-house much of the work currently done by conventional law firms.
Meanwhile, buyers' needs have changed. The larger the buyer, the bigger the change (so far). They are far more sophisticated and multi-faceted. They are able to classify work according to its importance and difficulty, and apply different purchasing criteria to different parts of the work. This is neatly outlined and tabulated to create a decision matrix. Incidentally the proportion of work which is sufficiently important as to not be especially price sensitive is put as low as 15%. Much of the work can demonstrably be done to a satisfactory standard (client-defined) either in-house, or by new legal service providers other than law firms (NewLaw).
The authors demonstrate, with examples, how the Maister model has "maxed out". Market conditions now mean that the historic recipe for success is no longer sufficient, and could be counter-productive; new model(s) are needed. They identify a range of options and with them create a checklist for law firm leaders to navigate a much-changed future in which clients have the whip hand, and technology is used to full its potential. They identify three main interconnected areas of change:
How Legal Work Is Won

How Legal Work Is Done

How Law Firms Are Governed.
The authors and their 40 contributors all foresee a far more "corporate" legal world in which the contributions of individual practitioners (however skilled) will be far less significant in most cases than the ability of the legal supplier to deliver consistently high-quality transactions in a timely controlled manner. In Maister terminology, there will be far less brain surgery and far more pharmacy.
This will mean that for most work, the brand of the firm will become more important than the brand of the lawyer. In turn, that means that the sales process will increasingly become the province of a specialist sales force (as it already is in the Big 4 accountant/ consultants). Far more attention in the sales process will go to demonstrating client value, which is measured by major clients in three-dimensions, reducing legal cost, providing predictability in cost and process, and significantly improving outcomes. 'Relationships' will only count if the results support them. This poses some very tricky questions about market positioning. All explained in great detail.
The predictability in cost means fixed pricing. Maybe at last, the long-predicted demise of the billable hour will come. But since suppliers have to make a profit to stay in business, in turn, this means far more proactive management of the cost of delivery, bringing a far more prominent role for legal project management and process improvement, with skilled estimators and cost accountants alongside. This will change the balance of skills and resources required to run a successful profitable law firm. More IT (much more sophisticated), more highly skilled "non-lawyers", more outsourcing, fewer paralegals (the IT or outsourcers will do their tasks), and less scope to train junior lawyers "on the job". The distinction between fee-earners and fee-earners will become irrelevant.
All of this will mean that the current methods of managing performance and development, heavily based on individual chargeable hours, billing and lockup, will not be fit for purpose. Likewise, PEP as a measure if firms incorporate and cease to be partnerships.
Governance
So the authors move on to addressing the issues of governance – how will the changed market affect the way firms are run, and how easy will it be for them to adapt? This is the worrying part. Law firms are run by highly intelligent people, who should be able to understand the dynamics of markets, and the needs of their main clients. But, to quote American politician Upton Sinclair, "It is difficult to get a man to understand something, when his salary depends upon his not understanding it!"
Law firms are structured for continuity rather than change, and the predominant model of today places most of the power and resources within BigLaw in the hands of the people with the least to gain, and potentially most to lose from promoting change.
Law firms have traditionally been conservative (small c) and have evolved in response to, rather than in anticipation of, the demands of their market. Their defence has been that if clients have not asked them for something, there is little point in offering it. But – As Henry Ford said: "If I had asked the customers what they wanted, they would have said faster horses".
Unfortunately for BigLaw the market is now open to competitors with more money, better technology and lack of sacred cows who ARE prepared to offer new, slicker, probably cheaper and quicker solutions NOW.
An increasing number of law firm leaders do see this, but they can only change their firms as fast as their Partners will allow.  Change will not come cheap. Technology is expensive, and firms have significant capital tied up in current facilities and operations which cannot quickly be released. Why would partners vote to spend money on facilities and projects they do not understand, which could displace their skills, and erode their power and influence? Only if they are visionary or threatened with alternatives which are even worse.
So here's the rub. The legal market is dividing into winners and losers. The winners (already strong) will get stronger. They will invest whilst they have the resources and reorganise ahead of the game, and will take an increased share of the available market. They will attract the best of the "non-lawyer" talent which understands the legal sector. The rest will be squeezed. Holding on to current structures, losing the largest clients, forced to compete on price and faced – with difficult spending choices – invest to catch up, or maintain partner rewards to keep the owners happy in the short term.
We overestimate change in the next two years, and underestimate the change in the next 10
A close reading of the top firm surveys shows that to some extent this is already happening in the UK top 100. The squeeze will not happen overnight, nor will it be short-term. As Bill Gates said: "We overestimate change in the next two years, and underestimate the change in the next 10".
The first and greatest direct impact of these forces will be on larger firms which primarily serve the commercial and corporate markets. For smaller firms, the impacts may take longer, and may be indirect, but are no less of a concern.
Many smaller firms service both commercial and private clients, from a single practice structure, with each department organised on broadly similar lines.
In the commercial world, solutions tend to be devised for the largest (and most lucrative) clients, and then cascaded down, with modifications to be cost-effectively delivered to ever smaller commercial clients. If this happens in the legal services sector, it could presage a market split between commercial and consumer similar to that which happened in property agency in the 1990s. That started at the top, and quite quickly moved through firms of all sizes.
Even if this does not cause complete separation in firms, the technologies required to support the commercial and retail markets may well diverge, so that the operating systems and structures may be duplicated. This is not an appealing prospect, but the alternative is to produce "lowest common denominator" decisions which do not help either segment be fully competitive and cost effective.
For those firms with a significant commercial presence, there may be a domino effect. The more that the larger firms are squeezed by their current client base, the more likely they are to train their sights on the next tiers of the commercial markets. There will be more consolidation, and this may open up some interesting recruitment opportunities. The use of specialist outsourced providers will spread from larger firms to smaller ones. The balance of issues for the medium sized firm can go both ways.
It is far from clear that the changes in the ways that work is won will follow the same path. Branding and a strong web presence will be as important in the retail mass market as they will be at the top of the commercial market. But this may not be the case in the upper reaches of the private client market, who often happen also to be the same group of people as the owner managed Business / SME sector.
In selling to the SME / owner-managed business, a key part of the value proposition is the "Trusted Advisor" role, which attracts to the individual, not the firm. Maybe, just maybe, the role of the partner in medium-sized firms will change less than it will in large firms and relationships will remain paramount. But it would be wise to understand the competition and be prepared for the changes afoot. Sophisticated selling will not be limited to the largest competitors.
The march of technology will also not be restricted to the largest firms and clients – some of the detail may vary, but SME and private clients will expect law to be delivered using the latest means. This may be even more a factor with consumers – after-all, many of us have more advanced technology at home than we do in the office!
And as for governance,firms have a choice. How do they professionalise the management, to provide a fully rounded client service? Do they buy in expertise or do they share out management tasks among the partners and "do their best"? Both routes have risks – and this issue in itself is likely to drive the consolidation. Well managed winners absorbing the under-managed. 
There are big forces in play at all levels in the legal market. Beaton and Kaschner have provided a very valuable foretaste of what is to come.
In years to come partners cannot say that they weren't warned.
Author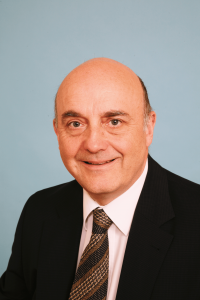 Barry Wilkinson of Wilkinson Read & Partners is at the coal face of the BigLaw challenge in the UK and very well placed to comment. He helps medium-sized law firms improve their business performance, successful ones grow turnover, profits and client loyalty, and the "stressed but not distressed"turn around their fortunes.
In a varied career, he has been a cost accountant, business lecturer, finance director, speaker and author. And for the last 20 years management consultant and business coach. He has been described as "One of the few non-lawyers who can make lawyers sit up and listen" and is the author of Cash Flow Management for Law Firms (Ark 2009 and 2014) and many articles on legal business topics.
His clients say that he gives them the confidence to tackle the real challenges which face firms today and to get Partners to move forward together.
August 2016