The lawyer from Wagga Wagga in a three-piece suit
The lawyer from Wagga Wagga in a three-piece suit tells a story that gives me confidence the legal profession will (eventually) re-invent the way it serves the public in the interests of access to justice and democracy.
These days, we hear a good deal about the slowness of the profession to respond to the many changes and challenges it is facing. And I acknowledge, I remain a critic of the tardiness of much of the profession in grasping the opportunities to provide better, faster, cheaper services to clients, whether B2B or B2C.
In a break at the recent FLIP conference (Future of Law and Innovation in the Profession) organised by the Law Society of New South Wales, I was a by-stander in a conversation between an older male solicitor from Wagga Wagga wearing a three piece suit and a 20-something woman wearing torn jeans. (1)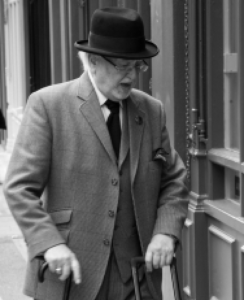 He had come to FLIP searching for solutions to the access to justice problems faced amongst others by Aboriginal people, victims of domestic violence, wayward youth, and the elderly.
He was also bemoaning the dearth of young solicitors coming into the profession where he worked.
She was listening intensely and sharing the work of Justice Connect and ANIKA, amongst others, with which she was familiar.
She offered to connect him with Chris Povey and Noel Lim, the respective leaders of these A2J innovative startups. (1)  
The lawyer in a three-piece suit from Wagga Wagga took notes and assured her he welcomed her introductions.
(1) The actors in this vignette are real; I have disguised some of them.
George Beaton