Shift thinking and BigLaw firms
My post on Shift thinking and BigLaw firms is written for those readers who are not familiar with Mark Bonchek's writing – and also for those who relish another dose of Mark's brilliant expositions on shift thinking.In the genre of Haydn Shaughnessy, Mark Boncheck published Transforming Harvard Business Review: An Exercise in Platform Thinking on LinkedIn because HBR declined to publish it!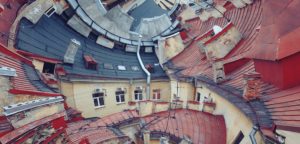 If there's a reason to absorb every Boncheck word, then the HBR editor's rejection slip is it. I am sure Clayton Christensen will be applauding Mark's tenacity.
In italics after each of Mark's points, I suggest ideas and implications for BigLaw.
Over to Bonchek: The following are some of our initial ideas, designed to spark conversation. The common themes are leveraging the unrivaled network of Harvard Business by transforming consumers into co-creators, authors into collaborators, audiences into communities, and information into insight.
Data visibility: Expose data back to the network so that creators and managers can see which ideas are the most useful. Imagine Amazon without product reviews or eBay without seller ratings. Today on HBR, there is no way to know which content is the most popular in page views or social media coverage, or which content is merely interesting and which ones have actually changed the practice of management.
My comment. Most firms have some form of regular client listening program. This usually involves a client relationship partner meeting with her/his counterpart in a key client and inviting feedback on 'how things are going'. The information is mostly about the relationship and sometimes about a particular matter. The low frequency, lack of granularity, incomplete coverage and cost of this feedback are a mile away from what's possible in today's online world, what Bonchek calls 'data visibility'. Best practice, in my opinion, is real-time granular feedback from all those involved on the client's side on all matters agreed with your client. Measuring transactional Net Promoter Scores and the key drivers of NPS and capturing critical verbatim feedback should routine, like cleaning our teeth. And this should be complemented by periodic face-to-face discussion of the data and annual relationship reviews that benchmarked against close competitors.
Crowdsourcing: Enable the network to vote on desired topics and proposed ideas. Today, idea generation and content creation are combined. Imagine a Reddit like feature in which the community votes potential ideas up or down. HBR authors could then use that ranking as a way to prioritize and shape their articles. Or consider a Genius.com feature in which people could ask questions and post annotations anywhere in the article, creating a Talmud-like commentary around the idea.
My comment. Crowdsourcing from clients is possible right now. I don't mean for technical advice or professional problem-solving. Rather, about alternative delivery platforms, more efficient procedures, and customisation. This will be akin to open-source code, i.e. sharing ideas with as they spread from clients to competitors. The result will be an increasingly productive ecosystem in which firms will differentiate themselves by the creativity and effectiveness of their crowdsourcing and subsequent execution.
Social networking: Make it easier for readers to take ideas back to their teams for exploration and evaluation. Today, the only option is to send a link or PDF of an article around to one's team. But this doesn't provide the right environment for questions and discussion. Imagine a mobile app that created a mini-course around an article idea, or else linkages to internal social networks like Slack. These apps and social spaces could either be paid for by readers as a premium service or else sponsored by advertisers.
My comment. Every firm can source ideas and content from its partners and staff much more effectively than it does now. Slowly but surely, firms are using social media, like Yammer for internal communication and collaboration. The next phase will be conscious crowdsourcing.
Virtual storefronts: Make it easier for authors to showcase their thinking and for readers to explore a set of ideas more deeply. Today, each article is separate and clicking on an author's name only pulls up a chronological list of their articles. Imagine a virtual storefront like on Etsy or Amazon in which an author can organize their articles and provide additional resources. HBR could take a percentage of content or services sold through the storefront, like an App Store.
My comment. This is no more or less than a more sophisticated form of knowledge management using transparent marketplace dynamics based merchandising and measurement where both engagement with and the value of materials can be assessed.  
Machine learning: Perhaps the most transformative change would be using machine learning to create more personalized experiences for readers. The engine would learn which authors, topics, and type of content were of greatest value to readers, and make personalized recommendations accordingly. Think of Netflix, Pandora, and Amazon as examples of this kind of recommendations engine.
My comment. This world is already with us in the form of simple predictive text on our smartphones. As the machines learn authors' work types and writing styles, they will become ever-more productive.     
Mark Bonchek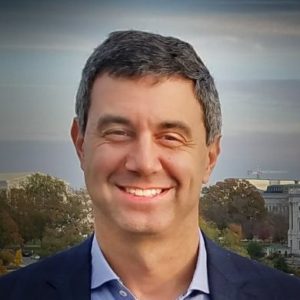 Mark Bonchek describes himself in this way. "As the founder and Chief Epiphany Officer of Shift Thinking™, Mark Bonchek helps companies make the shift from incremental to exponential growth and change.
The Shift Thinking mindset and method are the result of over 20 years at the forefront of business innovation. Mark's work with leaders and organizations centers on building an enduring capacity for growth and change. Shift Thinking is not a consultancy or agency; it is a catalyst for new capabilities."