To build a BigLaw sales force, start small
'To build a BigLaw sales force, start small' is a thoughtful piece from John Grimley, one of our long-time Contributors to Dialogue. John critiques and elaborates on an article in The American Lawyer by longtime Chief Marketing Officer for K&L Gates Jeffrey Berardi.
Jeffrey Berardi's piece is titled Why Letting Legal Marketers Take the Lead on Client Discussions Could Boost Innovation.
In it, Jeff identifies a significant challenge to the adoption of sales practices within traditional BigLaw business model firms and recounts his attendance at a legal industry roundtable, where he found it most striking "that a couple of the managing partners at the table were doing the overwhelming majority of the talking. These law firm partners gave the impression they knew exactly which problems the GCs were facing."
"The answer in many instances seems to be a pretty clear no", Berardi details. He explains how "research studies from well-known organizations including Thomson Reuters, Acritas, and BTI Consulting Group… reflect that… clients do not believe law firms are providing enough value for the dollar."
"Most of the GCs I've spoken with", he explains, "tend to feel that the law firm-client relationship is at a relatively low point. They often remark that 'most law firms just don't get it.'"
Berardi also noted that "none of the clients have voiced any concern about having such conversations with someone from the firm who has an MBA rather than a JD. I suppose this should not really come as a huge surprise, as many companies have designated business roles that are devoted to maintaining or growing customer/client relationships. Although this sort of arrangement is relatively common in other professional services organizations such as accounting and consulting, it is just now beginning to gain traction within the legal industry."
Berardi goes on to explain that conversations between marketing or business development professionals and prospective clients are likely to be approached in a more holistic way, versus the narrow legal conversations firm attorneys might have with prospective clients. Essentially, Berardi is suggesting it may be advisable to have more marketing and business development professionals in client-facing roles so as to more effectively address the business needs of prospective clients. But as he noted, this is not the norm in traditional law firms.
How to start small
Rather than considering a solution to this problem as something that might require an internal change within the firm business development or marketing structure, an alternative and less disruptive initiative can be undertaken to test and prove the viability of sales practices as applied to legal services.
Essentially, law firms can leave their existing marketing and business development posture in place – and instead retain an outside consultant whose role is to identify, pursue and capture new clients for law firm lawyers who elect to work with this professional to assist them to build their practices. By employing this strategy, the initiative can be judged on its' ability to produce revenue on a monthly, quarterly, semi-annually or annual basis. And where there is sufficient revenue to justify the expenditure – continue the effort.
In terms of who might perform this outside consultative role, I have detailed previously the capabilities and experience this person would possess, and written more expansively on the subject of law firm sales divisions here on Remaking Law Firms (see, for example, BigLaw sales debate in the spotlight again).
The proposition I'm making avoids the potential for rejection of the concept by a large partnerships law firm organization. Instead, it allows a free-standing sales operation to be made available to law firm lawyers who would elect to utilize the service to assist their existing efforts or jump-start efforts which they'd like to undertake but don't have the time for.
Ultimately, as this effort will be judged on its ability to produce revenue within a defined time frame, the law firm's exposure to risk is minimal. The cost of retaining an experienced legal sales professional who, pursuant to bar regulations (in the US), is compensated by some form of base pay with additional incentives linked to the success of the initiative, would be the extent of the risk.
Sales divisions are relied upon by successful companies and, as Berardi notes, many professional services organizations. By starting with a small, independent effort, a BigLaw firm can safely determine its' appetite for sales practices and the role these practices can play to expand firm revenue.
Author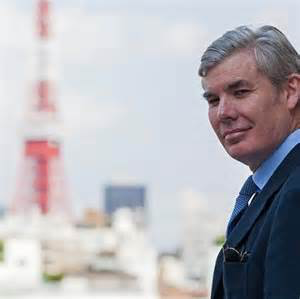 John Grimley is the founder and publisher of Asia Law Portal. John provides custom communications services to professional services firms operating in international markets, including writing and editing, research, social media, business development and media relations strategy and management.
John is the author of A Comprehensive Guide to the Asia-Pacific Legal Markets, a hallmark publication that defines John as a leading authority on all things related to services in the Asia-Pacific.