PwC launching ILC Legal in US
Today in Am Law Daily, Chris Johnson (1) broke the story of PwC launching ILC Legal, a fully fledged law firm, in the US.
"PricewaterhouseCoopers is set to launch a law firm in the U.S., a clear sign that the concerted push into legal services by the Big Four accounting firms continues. The firm, called ILC Legal, will begin operating later this month with an office in Washington, D.C.. It will not offer U.S. law advice, but instead will assist U.S. clients on international issues and act as a marketing operation to generate work that can be referred to PwC's existing legal services network."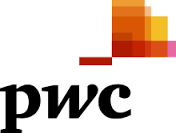 In what may seem as cloke and dagger in other jurisdictions, this is how the The American Lawyer first discovered PwC's plans to launch in the U.S. "PwC in-house IP counsel Joseph Cilluffo filed multiple trademark registrations for ILC Legal LLP. The registrations cover the  'provision of law firm and legal services related to the laws and regulations of non-U.S. jurisdictions'."
Lest anyone think PwC has the field to themselves, American Lawyer notes: "Deloitte, EY, KPMG, and PwC have invested heavily in their legal services arms in recent years—particularly in Europe—and now collectively employ about 8,500 attorneys globally."
And in the first of a two-part series earlier this month, Nicholas Bruch published Elephants in the Room: The Big Four's Expansion in the Legal Services Market' in ALM Intelligence.
And in March and May this year, respectively, in 'PwC makes a game-changing move in legal services' and 'PwC making another big NewLaw' I drew attention to two other major PwC plays.
George Beaton
(1) Chris Johnson is based in London, where he writes about global law firms and the business of law. Contact him at cjohnson@alm.com. On Twitter: @chris_t_johnson.